Join In


Our goal is to connect with other Mainers to share our beliefs and traditions as Muslims. As neighbors we hope you'll reach out and join in our efforts to better the world and enjoy cultural exchange!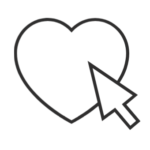 GIVE ONLINE
---
Our Masjid is sustained entirely by donations from our community members. If you would like to donate to our Masjid, please click below.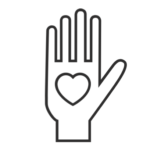 INVITE US TO PRESENT
---
Are you a teacher who would like to teach your students about Islam and the Muslim community in Maine? Are you a manager who would like to provide a professional development session to your staff? Are you a religious organization who would like your congregation to learn about our faith? Connect with us and we would be glad to put a presentation together for you!
MOSQUE ETIQUETTE
While visiting the mosque we greatly appreciate your cooperation with mosque etiquette:
Footwear must be removed upon entering the mosque
No food or drinks in the prayer hall; you are more than welcome to enjoy food and drinks in the hallways and dining area
For reasons of modesty, avoid handshakes or physical contact with the opposite gender
Please place cell phones on silent
Modest, non-revealing clothes for both men and women
THE ICMO OUTREACH COMMITTEE
The outreach committee was formed due to the increased interest and demand of the general public to understand the background of Muslims. As the organization consists of a broad diversity of individuals, it offers a greater understanding to those who come into contact with it.
Outreach has worked with:
Individuals (including ESL classes)
Universities
Public schools
Mental Health professionals & students
Medical Professionals
Media
Faith based organizations
Private organizations
Programs such as an annual open house, presentations to a wide range of institutions and organizations, interfaith dialogue, and other outreach activities such as serving guests at the BHS continue on a consistent basis. We strive to bring about education, awareness, understanding, and to give back to our greater community.
QUOTES ABOUT OUR PROGRAMS
"The speaker was incredible. Her openness and thoroughness of presentation, along with her humor, affected all of my students deeply. I have recommended her to other instructors, and I believe she has already spoken in at least one other class. I hope she will come back next semester." -University Professor
"The Open House was intelligently and beautifully presented. It was heartening to see the number of people who attended and who learned the truth of the Muslim religion and dispel the negatives which are, unfortunatley, prevalent. I attended in order to better "communicate" when I hear words of ignorance and have a knowledge base to refute them. Thank you." -Guest at the annual open house

"Thank you for your work in creating understanding among people." -Community Member
"All of the responses to my questions were given with great detail and explanation. I left feeling like I had a new education and understanding of Islam." -Student
"Very knowledgeable about the topic. Interesting presentation with a variety of media." -Mental health professional